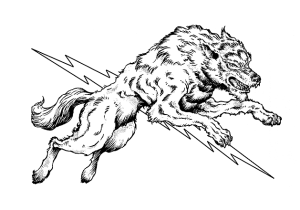 Silverwolf Comics was a comic book publishing company that got started at the proverbial right time and place. Founded by Kris Silver in the mid 1980's and based in Sacramento California, Silverwolf was published out of a comic book shop (Alexander's Comics) and rode the B&W collecting boom of the 1980's. A few of the artists who got their start with Silverwolf include Brandon McKinney, Ron Lim, and Tim Vigil.
Grips was a very violent, sometimes gory comic book about a vigilante that sold in droves. Comic books were just starting to push the envelope, getting just a bit more graphic and violent than they had been. About this same time Marvel was looking to a new, violent breed of 'heroes'  like the The Punisher and Wolverine to boost sales, and Grips was a bit like both of those characters. If you were not there and did not see it yourself, I imagine it is hard to imagine but for a few years almost anything in B&W and/or a #1 issue would just sell, period. All this led to a huge bust by the end of the decade for B&W books, and then another crash in the comics market as a whole in 1993.
First issues were more collectable? Start more titles — or better yet, cancel a title that has been running since the '60s then restart it the next month at #1. People were buying more than one copy? Release six "variant" covers of every issue. Kill Superman. Cripple Batman. Give Spider-Man an evil clone. Holograms. Foil embossing. Die-cut covers. Every dirty trick in the book was tried to make consumers buy comics they didn't love and didn't need (except improving quality.) And it worked.

For a while."

– badmouth.net on the comics market crash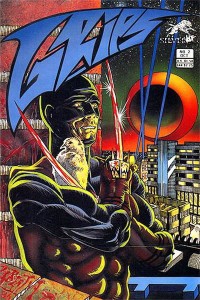 Alas, it was not the bust that took out Silverwolf, they did not make it that far. Despite popular titles like Grips (Tim Vigil), The Eradicators (Ron Lim), The Fat Ninja, and others it seems like the bills just were not being paid (on one side or the other depending on who you listen to). Most of the titles only made it 2-4 issues. According to my own count (which could be wrong), there were 34 issues published across 15 titles, not including bulletins, premier editions, trivia books, and such. Just 34 Issues. Silverwolf folded in 1987, but returned in 1989 as Greater Mercury Comics with the same characters.
Greater Mercury Comics (GMC) lasted about twice as long, and at one time published two Grips titles; Grips and Grips Adventures. Thankfully, most of the art for Silverwolf books that were never published (Like Grips #5, Edge #3, Nightmaster #2) was published by GMC in serial form under the title GMC Action (which started at issue #5, continuing the numbering from the original SW Grips run). 
Several other products were offered for sale through the comics companies, including novellas and role-playing games. Some of these made it market, others never did.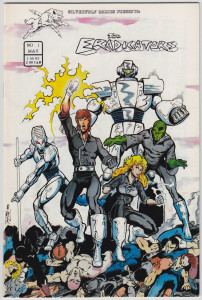 If you are looking for more info on Silverwolf, Moby strongly suggests you visit Kieth Paquette's silverwolfcomics.com – "the only comprehensive site devoted to the wonderful comics produced by Silverwolf and GMC from the mid-eighties to early-nineties." His site has cover scans, a checklist or two of titles published (and not), and even a Silverwolf Comics forum. If you are curious about why SW became GMC, the site has posted an editorial written by Kris himself that pretty much explains it all.  Big thanks to Kieth for keeping the site alive and for his recent updates, it is an invaluable site for SW and GMC fans.
I plan to add Silverwolf related posts in the future, looking at the artists who worked for Kris as well as the characters they drew.  If you worked for Silverwolf or GMC and would like to contribute your story or some art, please feel free to contact me, please. Original art from SW and GMC is nearly impossible to find, so I have turned to commissioning art directly from the artists that worked there themselves when I can.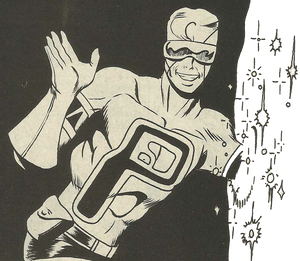 And of course I am also looking to buy any original art from SW or GMC. If you have any hard to find portfolios or original art from SW or GMC please feel free to shoot me an email at mobyshsx@gmail.com and we'll see if we can work something out. If nothing else a nice scan or photocopy to share with the site would be appreciated. Also looking for the bulletins and the index, too.
Look for more Silverwolf posts soon. First up: A brand new piece of art by Gary Shipman, the original artist and co-creator of Edge! Coming soon.