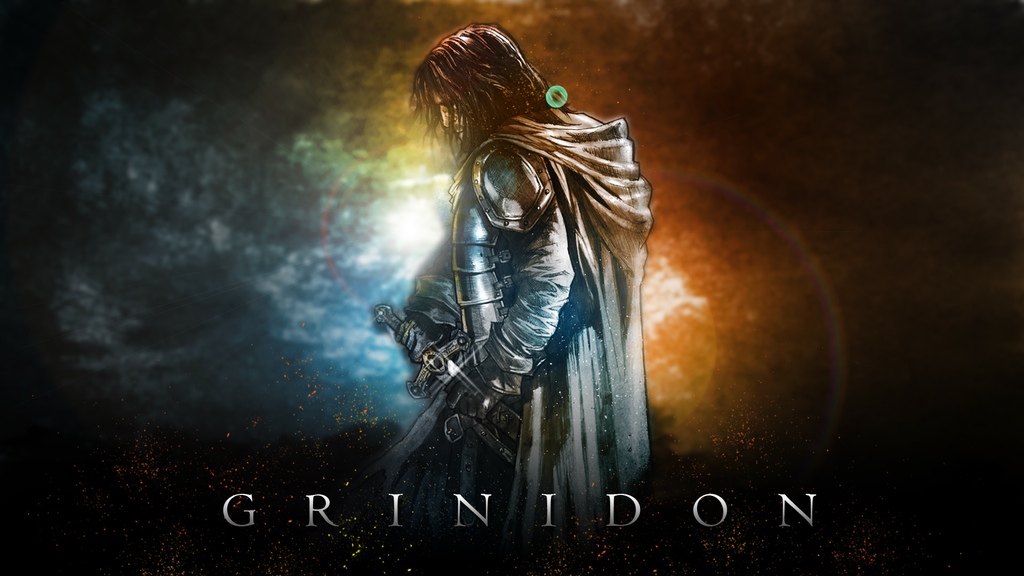 ---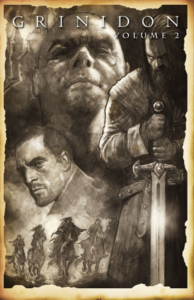 The second Volume of J. Miles Dunn's epic Grinidon is now funding on Kickstarter and I was able to ask a few more questions about the series. 
The first volume, now available in print and digital, was successfully funded about a year ago. It's hard to explain just how satisfying of an experience this Kickstarter has been. The physical book is great, full of all that wonderful art by Erwin Arroza (interviewed here). Seeing the samples and random pages was one thing, but being able to sit and enjoy it all at once was…well, wonderful. 
Of course, all is a relative term. The story is epic and in Volume One we have still only encountered two of the three Kingdoms vying for control of Calloway. There is so much more to be told…
Thanks again to J. Miles Dunn for taking the time for this interview. New readers should also check out Moby's first interview with J. Miles Dunn for even more background regarding Grinidon and the history behind the project and it's artist.
---
Grinidon: A Fantasy Graphic Novel – Volume 2 on Kickstarter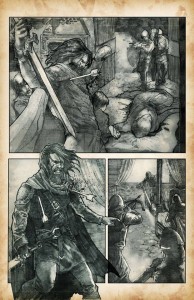 Grinidon is an epic saga of kingdoms and factions fighting for control of a newly discovered island, Calaway. You join the story fifty years into this conflict, after its lords and people have successfully won their independence from their homeland – and now wage war against each other.
Lords and families from the old lands have risked everything to come here and find their fortune. Alliances have been formed and broken, guilds and kingdoms have risen and fallen, and heroes have come from the most unlikely of places.
In Volume 1, the southern kingdom of Carnasus is preparing its capital for an attack from the north.  The council has sent word for all those loyal to the realm to aid them, but they know that this is a battle they cannot hope to win. The northern army is impossibly large and their king has taken steps to ensure victory. 
All appears lost until a figure from Carnasus' past reemerges – but the slim hope he offers comes with great risk, for he knows a dark secret that must never be told. The council must decide if they will place their lives into the hands of those they cannot trust, or risk annihilation on the battlefield and leave their end to fate. Continue reading »