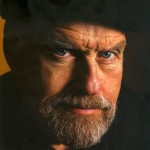 I have enjoyed the work of Lawrence Block for many years. From his lighter Burglar mysteries to the hard boiled stuff, to the older works just now being made available once again for new fans. Even the guy's newsletter is always a welcome find in my email inbox.
So, it was a great moment when Mr. Block said yes to a little request for a short interview. Thanks LB.
---
1) Whatever becomes of Bernie Rhodenbarr? Does he ever find something he loves more than breaking and entering? 
LB: Don't expect Bernie to change. He'll go on being Bernie as long as I find stories to tell about him. He and Carolyn occasionally discuss this stasis, realizing that neither of them will ever find a relationship that works, that she'll go on washing dogs and he'll go on stealing, and that they're fine with it. In The Burglar Who Counted the Spoons, he shoots down the notion that he'll reform and become some sort of amateur detective. He is, I'm pleased to report, one constant in this ever-changing world. Continue reading »