I'd like to follow up yesterday's post about Trek fan film guidelines by pointing out a little something that seems to be getting lost in the shuffle. About those guidelines…
Since when have they been necessary?  Many productions have asked for some, thinking they might step over a line, and that is understandable. But was there any other problem with the way things were, other than not knowing, for certain, where 'the line' was?
Those standing with Axanar are buying into this narrative that Trek fan film guidelines will make things better than they were, and therefore are necessary.
No. Nope. They are not necessary, and they could not possibly make things better because
EVERYTHING WAS PERFECT BEFORE PETERS WROTE HIMSELF A CHECK
And, they were perfect without officially sanctioned written guidelines.
Perfect. Continue reading »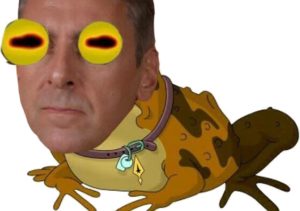 Oklahoma City based Starbase Studios' Scott Johnson made it very clear today that neither he, nor others affiliated with the studio, are in any way backing Alec Peters and his recently released Fan Film Guidelines.
In a post on the Starbase Studios Facebook page and in a short talk with this site personally, Mr. Johnson has made it very clear that the appearance of fan film unity on the matter is a mere facade, another embellishment by Mr. Peters to advance his 'negotiating position'.
Mr. Johnson said he was added to the secret Facebook group and he looked through the proposed guidelines, without adding any comments. "Then I went to watch the (NBA) Thunder game on TV and I went to bed. I woke up this morning to a phone call telling me I was some sort of big time producer. One site is reporting that I am the producer of several films and it is being repeated all over the place. I'm not a producer, I'm a volunteer."
Achieving Unity, The Hard Way
Clearly the guidelines were intended to show a unity among filmmakers, and perhaps unity has been achieved. Not the unity Peters envisioned though. "We are all in agreeance so long as one of us is not in the group." said Johnson via telephone. "We are now all against Peters. None of us, as far as I am aware, want to be affiliated with the guy. He's like the black plague. Everything gets blasted out online and no one is happy." Continue reading »