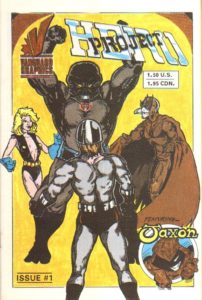 Sometimes 'The Glut' just makes it too easy, or maybe I've just been doing it all wrong.
I thought you had to go online, do some research into what companies published what and when and order some books. But, I was wrong.
You see, I've just discovered that all you have to do is buy the worst comics still in the discount bin at someplace going out of business…and odds are those books come from, give or take, 1986.  So much easier, and no shipping.
Today's comic book is 'Project Hero #1', published August 1987 by Vanguard Graphics. Back in '87, this full-color comic book would have set you back a whole $1.50. It can be found for considerably less today. I think I paid 18¢ for mine.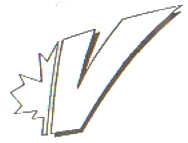 It seems like Vanguard is a popular name to publish under judging by how others occasionally use the same name too. From what I can tell, Vanguard published a whole 3 comics back in '87 or so: the one issue of Project Hero and another two whole issues of The Privateers.
They were based in Saskatoon, Saskatchewan, Canada and their imprint was a stylized letter 'V' with the left half of a maple leaf attached. I have no clue why they used a maple leaf.
The book is a bargain, you get the full 22 pages without ads along with a one page cartoon and a bonus 6 page story, Jaxon. The color is not bad for a book like this. There's none of that 'magic marker line' going on, so I assume they used watercolors. In any case, the colors are well done and consistent throughout the book.
The lettering is actually pretty good too.
The book starts out okay I guess. The opening page looks promising, but then page 2 and 3 come along and you notice, 'Oh look, 'Anyone' is drawing a comic book again'. Seriously, that guy got tons of work back in the '80s.
Here's a sample from the bottom of page one. Not too bad!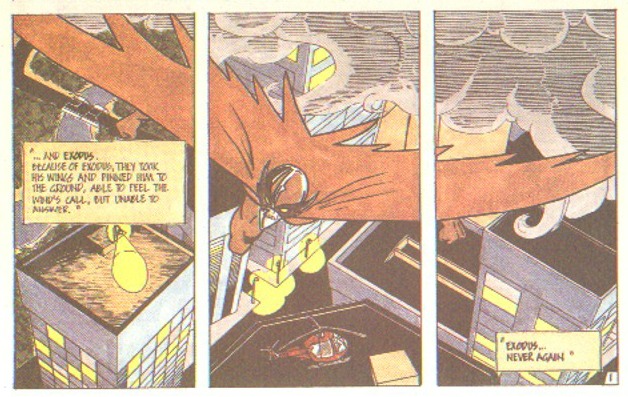 This time Mr. Anyone is drawing a flying crime fighter with a transparent, see through beak. Proboscis. Nose thingy. It is original, you have to credit the creator for making, possibly, the first superhero to ever have a windshield for his nose.
'Well, so the art ain't the greatest,' you think, 'but at least it's not worse.'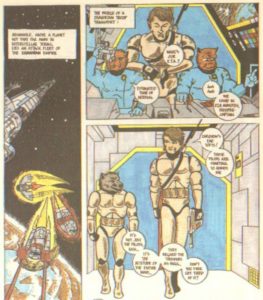 Then it gets worse.
Somehow, for some reason, the whole story is moved far, far into outer space on page 4. No, really, take a look.
So we go from a flying, cocaine-fueled crime fighter to a couple of stormtroopers, one of which just happens to be a werewolf. There are also some cats straight outta Star Trek or something pretending to be pilots. None of these characters are sporting a nose windshield. Just saying.
Now, I did not buy the whole 'cats can be pilots' trick for a moment.  Cat characters are too unreliable to be trusted, so I knew right away that these cats are going to be trouble.
'Well, so the story ain't the greatest,' you think, ' but at least it's not worse.'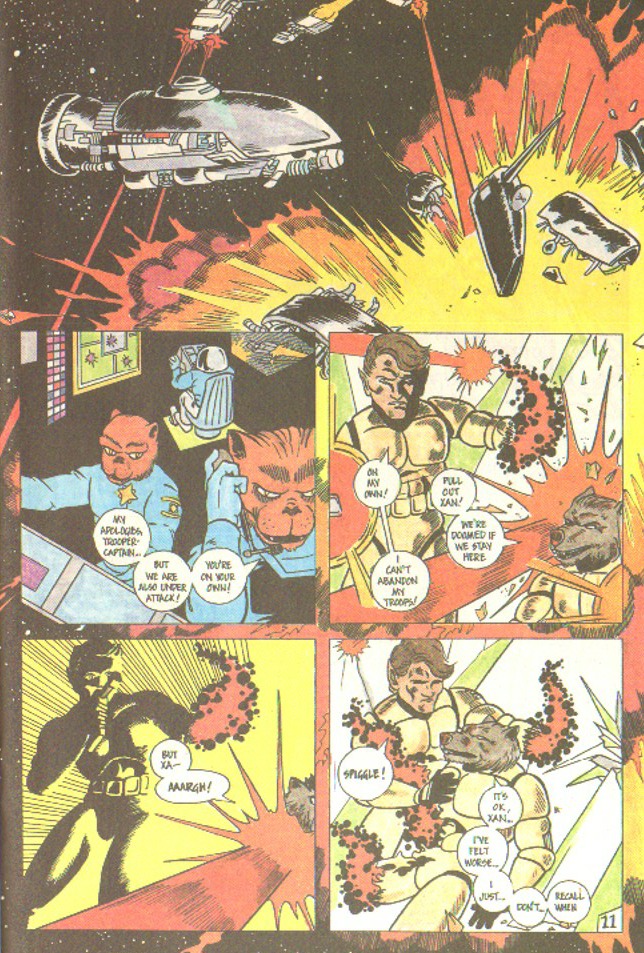 Yeah, those Trek cats? They totally abandon our stormtroopers and the werewolf one dies a bit. What a downer.
From there the story moves along into the 'more questionable art' section before coming to an end.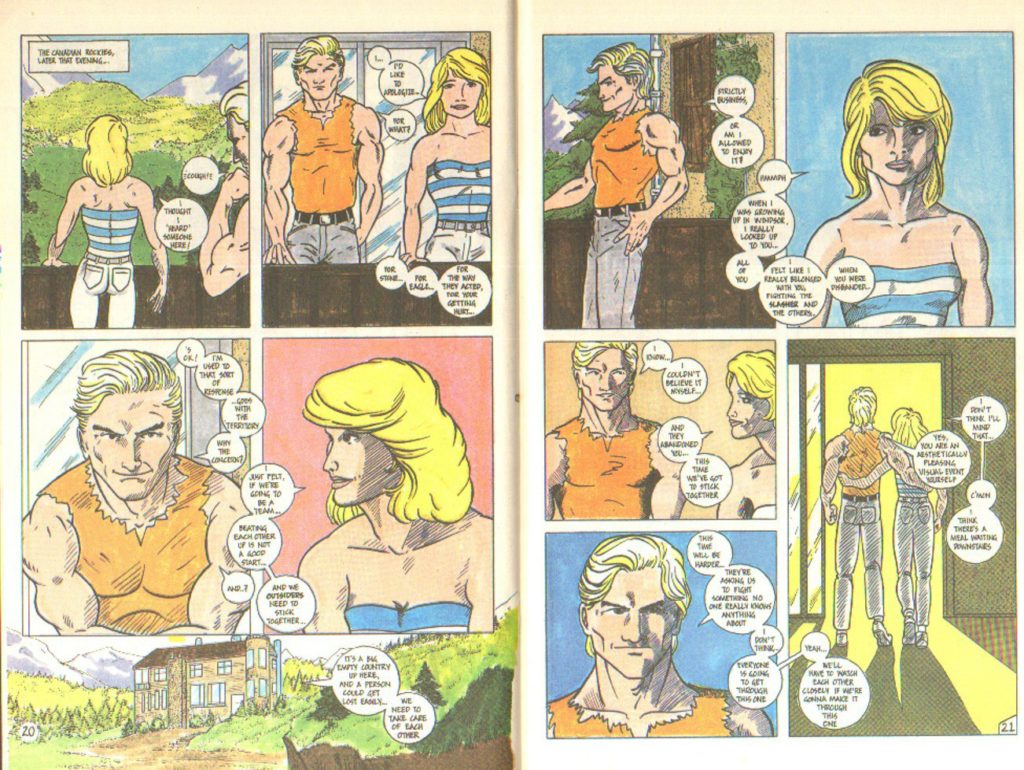 To be fair, a lot of Silverwolf titles had worse art, and no color. At least we can follow the story here. This sample also shows the even coloring and the decent, if a bit small, lettering throughout the issue. A usual here at Moby's, you can click on most images for a larger version.
Then there's Jaxon!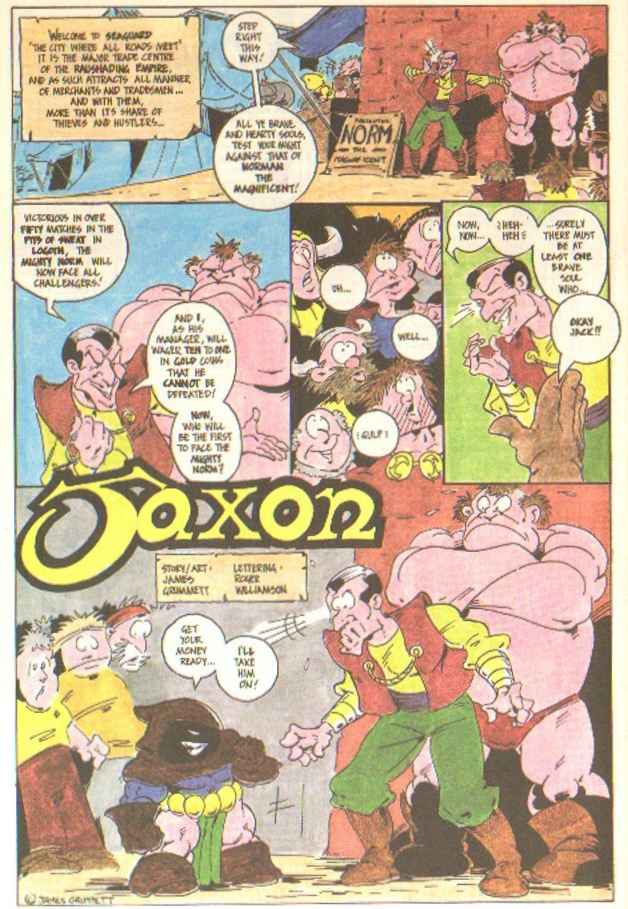 All in all, Project Hero is far from the worst we will encounter as we wade into the glut. The colors and the lettering make a big difference, but it had no chance of lasting, of course. The cover art was lacking and the story itself a bit incoherent.
Star Trek cat pilots? Werewolf stormtroopers? What is this supposed to be…a Roland Emmerich movie?
Still, all in all, not such a bad comic book. I am sure there will be much worse yet to come…from 'the glut'.