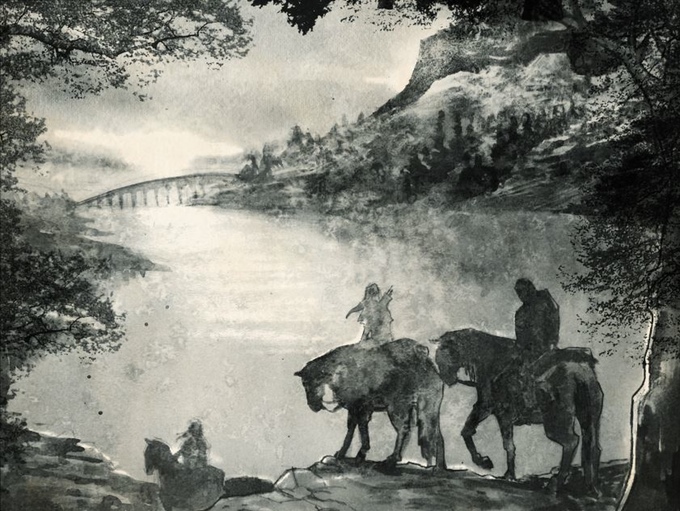 I am looking to interview the creator of the Kickstarter with this great artwork, J. Miles Dunn and his project Grinidon: A Fantasy Graphic Novel – Vol. 1.
The visuals are stunning enough but I think he's onto something with the story too. A bit about a new land, and old rivalries. Interested?
Seriously, just take a look at the artwork.